Bypassing Internet Censorship: Journalists' Use of VPN for Cross-Border News Reporting
ishark blog article
2023-08-01 16:54:31
In some countries, internet censorship poses significant challenges for journalists and news organizations, restricting their ability to access critical information and report freely.
However, journalists have found a way to overcome these limitations through the use of Virtual Private Networks (VPN).
This article delves into the challenges of internet censorship on news reporting, explores the practical necessity for journalists and news organizations to utilize VPN to bypass censorship and protect the privacy of news sources, and offers guidance on the secure and legal use of VPN in sensitive regions.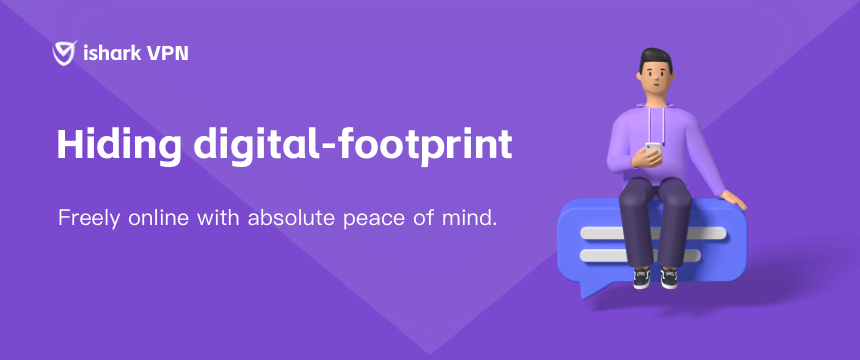 Internet Censorship and Reporting Challenges
In countries where strict internet censorship policies are enforced, journalists face various obstacles in reporting the news.
Governments may block access to specific news websites and social media platforms, hindering journalists from accessing diverse perspectives and information.
Moreover, government surveillance of internet traffic can jeopardize the identities and privacy of news sources, subjecting journalists to even greater risks when reporting on sensitive topics.
Internet censorship not only challenges journalists and news organizations but also impacts global press freedom.
Many countries' media are under government control and restrictions, preventing the public from accessing objective and comprehensive news information.
This not only damages the reputation of the journalism industry but also hampers the international community's understanding of local events.
The Practical Need for Journalists and News Organizations to Use VPN
To circumvent internet censorship, journalists and news organizations have increasingly adopted VPN as a solution.
VPN technology encrypts internet traffic, making it impossible for governments to detect and block access to specific websites.
By connecting to VPN servers located in unrestricted countries or regions, journalists can access blocked news websites and social media platforms, ensuring access to diverse information sources and enhancing the objectivity and comprehensiveness of their news reporting.
Additionally, VPN play a crucial role in protecting the privacy of news sources. When conducting investigative news reporting, journalists need secure communication with their sources to ensure the protection of sensitive information.
VPN' encryption capabilities effectively prevent third-party eavesdropping and surveillance, ensuring the identities and privacy of news sources are safeguarded.
Real-World Applications: VPN in News Reporting
In countries or regions where strict internet censorship is enforced, journalists using VPN have achieved positive outcomes.
They can bypass censorship and report on local critical events and hot topics, providing global audiences with diverse perspectives.
Through VPN, journalists can communicate securely with their news sources, gather crucial information, and protect the privacy of their sources.
This provides accurate and objective news reporting for global audiences, enhancing their understanding of global events.
Guidance for Journalists' Safe and Legal Use of VPN in Sensitive Regions
When using VPN, journalists must comply with local laws and regulations and choose reputable VPN service providers to ensure data security and privacy protection.
Understanding local legal requirements and regulations is crucial to avoid the potential legal consequences of violating relevant rules.
Moreover, journalists using VPN should uphold journalistic ethics and standards. While VPN can bypass censorship, journalists must still adhere to the ethics of the journalism industry, ensuring their reporting is objective, truthful, and free from misinformation.
Conclusion
VPN technology offers journalists and news organizations an effective solution to bypass internet censorship, access blocked news websites and social media platforms, and protect the privacy of news sources.
When using VPN, journalists must adhere to local laws, choose reliable VPN service providers, and uphold journalistic ethics to provide accurate and objective news information for global audiences, promoting global press freedom.
Don't have the iShark app yet? Download it now.
Get isharkVPN