Using VPN to Boost Brand Awareness on Overseas Social Media Platforms
ishark blog article
2023-08-09 17:04:16
In today's competitive global business landscape, establishing brand awareness is crucial for the success of any enterprise.
Brand recognition not only attracts target audiences but also fosters trust and identity among consumers.
However, gaining recognition and connecting with local audiences in distant overseas markets is a challenging endeavor.
This article delves into the comprehensive utilization of Virtual Private Networks (VPN) as a powerful tool to promote brands on overseas social media platforms, thereby amplifying brand awareness and influence.
1. Understanding Overseas Social Media Platforms:
Overseas social media platforms such as Facebook, Instagram, Twitter, among others, host expansive and diverse user bases in various regions.
These platforms are not only avenues for communication but also windows through which consumers acquire information, share experiences, and gain insights into local cultures.
Consequently, leveraging social media platforms for brand promotion has become an integral strategy in the international market.
2. Formulating Overseas Brand Promotion Strategies:
Formulating effective strategies for overseas brand promotion entails meticulous consideration of market specifics and audience needs.
An adept brand promotion strategy tailored for overseas social media platforms should encompass the following elements:
Precise Audience Targeting: Tailor target audiences based on user demographics across different social media platforms.
For instance, platforms like Instagram, popular among the visually inclined youth, are ideal for visual-centric brand campaigns.
Localization in Content Creation: Integrate local culture, values, and linguistic nuances into brand promotion content to resonate authentically with local audiences.
Engagement Strategy: Actively engage with the audience on social media, foster connections, respond to comments, and participate in trending discussions to bolster user engagement.
3. Leveraging VPN for Brand Promotion:
Virtual Private Networks (VPN) emerge as a potent tool for brand promotion on overseas social media platforms.
By connecting to servers in target countries or regions, VPN enable circumvention of geographical restrictions, facilitating the display of brand content on local social media.
For example, to promote a brand in the Japanese market, using a VPN to connect to a server in Japan enables publishing content on Japanese social media platforms and interacting with local audiences.
Additionally, VPN aid in real-time monitoring of regional social media trends, thereby enhancing strategy adjustments.
4. Mitigating Potential Issues:
While VPN offer substantial benefits in brand promotion, attention to legal and privacy matters is essential.
Different countries impose varying regulations on VPN usage, necessitating an understanding of regulatory frameworks in target markets to ensure lawful and compliant promotional activities.
Simultaneously, safeguarding user privacy is of paramount importance. Opting for reputable VPN service providers ensures data security.
5. Evaluating Effectiveness and Fine-Tuning:
Successful brand promotion demands continuous assessment and adaptation. Analyzing key metrics such as click-through rates, conversion rates, and social media interactions provides insights into the performance of diverse promotional strategies.
This data-driven approach enables timely adjustments for optimal outcomes, ensuring sustained effectiveness and innovation in brand promotion strategies.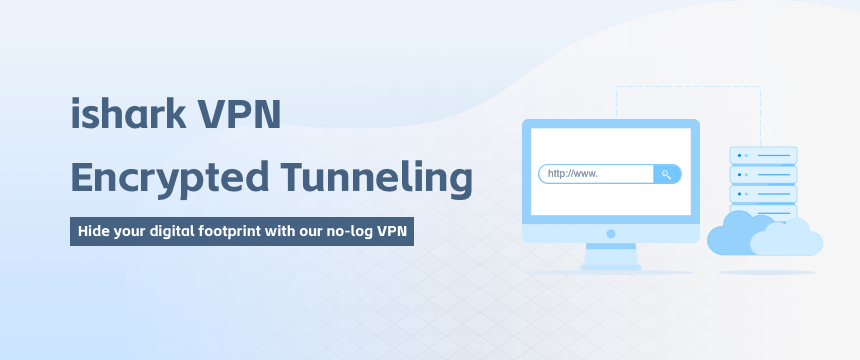 Conclusion:
Harnessing VPN to promote brands on overseas social media platforms enables transcending geographical limitations and augmenting brand awareness and influence.
Profound comprehension of overseas social media platforms, the creation of tailored promotion strategies, adherence to regulations, and privacy norms converge to amplify brand exposure and recognition on a global scale.
This strategic endeavor positions brands for success in the dynamic and fiercely competitive international marketplace.
Don't have the iShark app yet? Download it now.
Get isharkVPN