Download ishark VPN for iOS
Get the best VPN for iOS and access to the Internet on iOS FREE
Blazing fast speeds
Top-notch security and privacy
Unlimited bandwidth and devices
Download now
Set Up ishark VPN for iOS in 3 Steps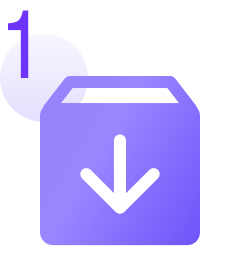 Set up ishark VPN.
You can do this straight on our website.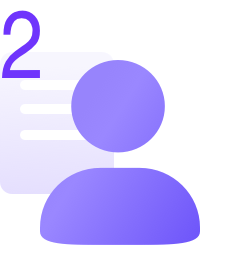 Sign up for an account
Get it from an app store or our website.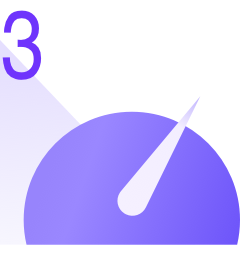 Start browsing on your iPhone
Don't forget that you can use this account on multiple devices!
Key Features of ishark VPN for iOS

Fast Speeds
Stream live sports, download large files, and play online games with the fastest VPN on the market.

Large Server Fleet
Access your favorite content with our global servers across America, Europe, Africa, and Asia.

Unlimited bandwidth
Stream, download or upload as much as you want. No worry about being stopped suddenly because of reaching the limits of bandwidth.

No Logs Policy
We never track, share, or sell your data. Our Romania HQ also protects you with strong privacy laws.

Multiple devices
Built with speed in mind, iShark provides unlimited bandwidth. No more slow loading times and constant buffering.

24/7 Customer Support
Get in touch anytime over live chat or email. We guarantee a fast response in multiple languages.
Frequently Asked Questions
How to register your website
Our products do not need to be registered, just download and use
Are your products free to use?
Yes our product is free to use
How to download your application
You can download it directly from the appstore
What can I do with a VPN?
A VPN can be used in a number of ways to protect your privacy, and give you access to a safer online experience. A VPN can:
a Protect you against ISP monitoring
b Protect your confidential information and safely connect to any WiFi
c Obtain cheaper Online shopping deals/ cheaper Flight tickets
d Watch free streaming TV in other countries
e Beat the hackers
f Download/Share files anonymously

Can I use a VPN on mobile? Why would I want to?
The use of a VPN service should not be limited to computers and laptops. Our smartphones and tablets are constantly connected to the Internet, exchanging data, syncing contacts, social media accounts and other profiles. We've got sensitive data we want to safeguard from hackers and snoops on our smartphone or tablets , especially when using unsecured public WiFi networks.
Enjoy ishark VPN for iOS Now
Try now