How to unblock websites with ishark VPN
Connecting to a VPN is the quickest and easiest way to access blocked websites. ishark VPN not only helps you access your favorite content but also secures your data traffic with powerful encryption. Forget about internet restrictions by following these 3 simple steps:
Get isharkVPN
Download the app
Connect to a VPN server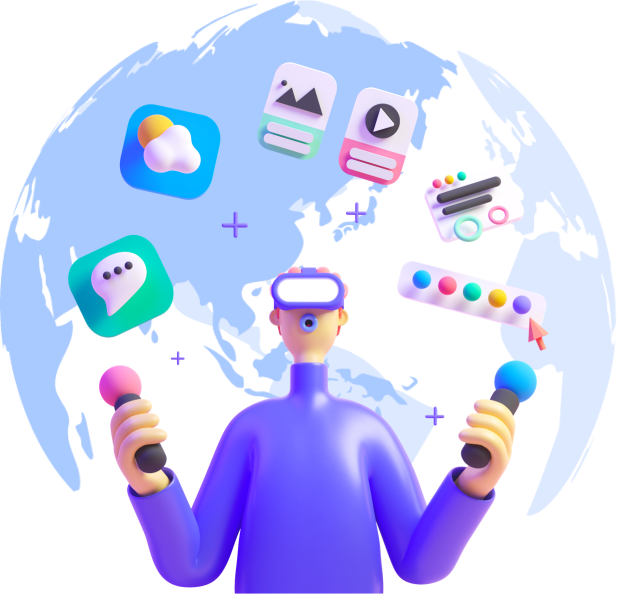 Watch Anything From Anywhere
Due to several issues, some streaming content is unavailable in your country. What you can access depends on where you live. ishark VPN replaces your IP address with the address of its server you connect to, so you can watch whatever you like.
Take Netflix as an example, in each country, it offers different shows and movies. Even US Netflix library, as big as it is, still has missing shows. With ishark VPN, you can access different Netflix libraries to watch movies and TV shows you like thanks to its worldwide servers. Even Netflix vows to ban VPN IP addresses, ishark VPN would be there to help you get around this problem and be free to access anything.











Access Apps & Sites
ishark VPN allows you to use social media apps in restricted regions. Quick access to these apps including Facebook, Twitter, WhatsApp, Snapchat, Skype, Instagram, Pinterest, TikTok, and others no matter where you are.
Likewise, you can visit any sites you want to browse with the free iShark VPN, which functions as a website unblocker. Hiding IP feature helps to browse sensitive or adult material without any concern about privacy (this point is only for those at age of majority).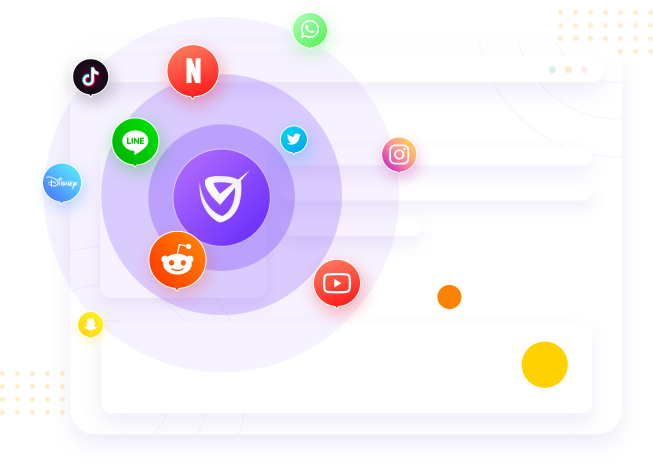 Experience the internet freedom
Internet with no limits

Access everything: VPN helps you bypass the online restrictions applied by certain countries companies or institutions instantly.

Ultimate privacy and security

Stay fully private: NordVPN keeps your online traffic away from snoopers of any kind and protects it with next-generation encryption.

Multiple devices supported

Connect up to 6 devices under a single account simultaneously. It can be a laptop, smartphone, tablet, smart TV, game console or a router.
Frequently Asked Questions
How to register your website
Our products do not need to be registered, just download and use
Are your products free to use?
Yes our product is free to use
How to download your application
You can download it directly from the appstore
What can I do with a VPN?
A VPN can be used in a number of ways to protect your privacy, and give you access to a safer online experience. A VPN can:
a Protect you against ISP monitoring
b Protect your confidential information and safely connect to any WiFi
c Obtain cheaper Online shopping deals/ cheaper Flight tickets
d Watch free streaming TV in other countries
e Beat the hackers
f Download/Share files anonymously

Can I use a VPN on mobile? Why would I want to?
The use of a VPN service should not be limited to computers and laptops. Our smartphones and tablets are constantly connected to the Internet, exchanging data, syncing contacts, social media accounts and other profiles. We've got sensitive data we want to safeguard from hackers and snoops on our smartphone or tablets , especially when using unsecured public WiFi networks.
Unblock Streaming with Secure & Fast ishark VPN
Try now